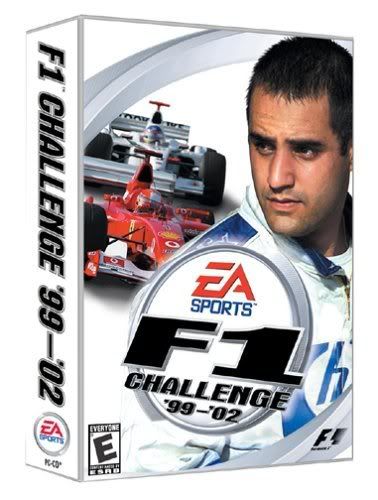 F1 Challenge '99-'02 is officially licenced by Formula One Administration and is the only F1™ game to feature four complete seasons of racing action. That's 14 teams, 44 different vehicles, 34 drivers and 17 of the worlds most famous racing circuits configured as they were for each FORMULA ONE season from 1999-2002.
Hardware Requirements
Windows XP/Me/2000/98 (Windows 95/NT not supported); 450 MHz Intel Pentium II processor (500 MHz recommended); 128 MB RAM; 16 MB supported Direct3D capable video card with DirectX 8.1 compatible driver; 1 GB hard drive space; 4x CD-ROM; DirectX 8.1 compatible sound card; Windows-compatible keyboard and mouse; 56 Kbps modem for online play (2 players); ISDN/BROADBAND/LAN for online play (2-8 players).
Game Download Links
" Trouble downloading or missing password read out our brief Tutorial "